On the night of 8 September, 2020, a huge fire broke out in the Moria refugee camp, the largest migrant and asylum seeker camp in Europe. The Swiss Government offered their assistance to the Greek authorities immediately after the incident. The offer was accepted on 9 September, based on which humanitarian experts and material were deployed to the country.
As an active member of the Water and Sanitation (WASH) expert group of Swiss Humanitarian Aid (SHA), Patrick Kilchenmann, Director of Dropstone, was called on 10 September and, together with two other experts, deployed for an assessment mission to the island of Lesbos the following day.
SHA delivered 1.3 tons of material – kitchen sets, blankets, jerrycans, hygiene items – by air freight to Athens and handed it over to the Greek authorities on September 11, 2020.
As Moria camp had burnt down completely, some 12'500 migrants ended up on the streets near the island's main town of Mytilene, without proper access to basic services and in urgent need of humanitarian assistance. Being left without drinking water, the migrants were forced to collect unsafe water from broken pipes, and sleep out in the open without proper shelter.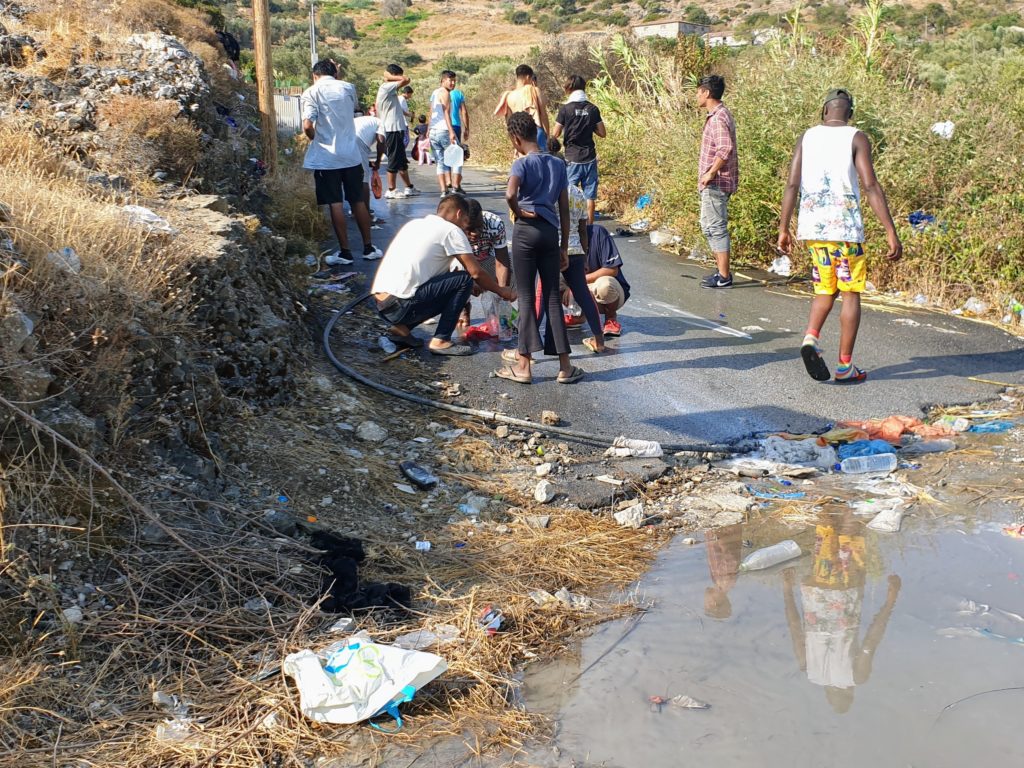 In a very short time, the Greek authorities established the new New Lesbos Registration and Identification Centre (NLRIC). The Greek Army and several private construction companies levelled the ground, built access roads and pitched tents. High level representatives of the Government were also present at field level (see below, Minister of Migration, Minister of Civil Protection and Director of Cabinet of the Prime Minister).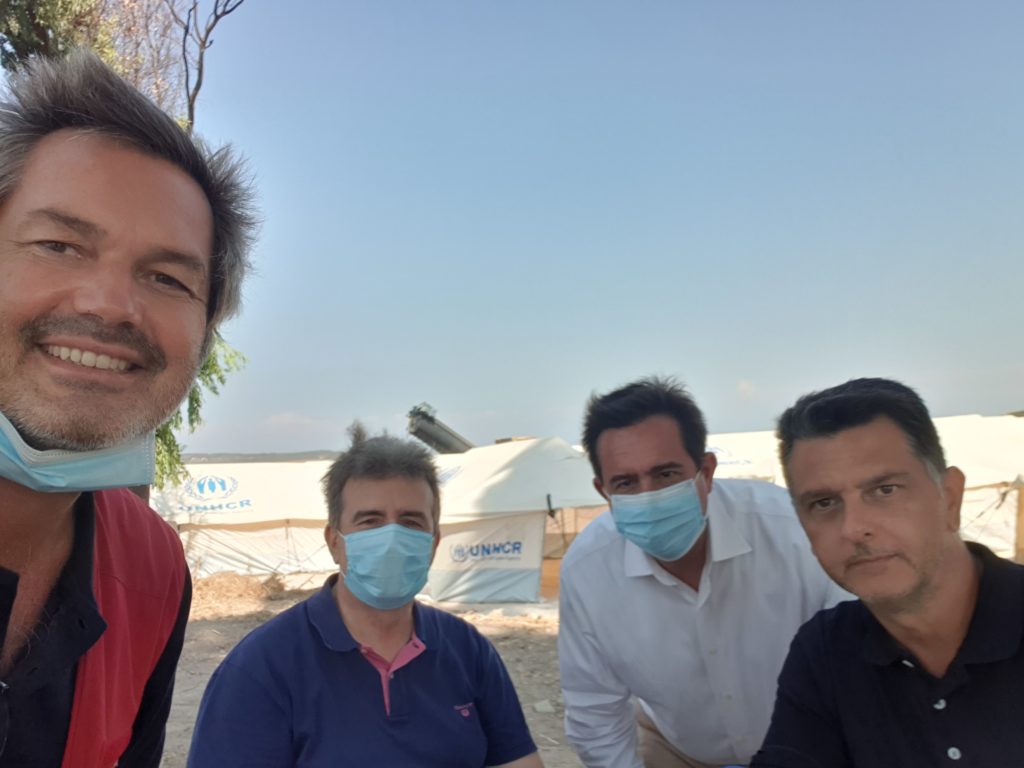 The evaluation mission quickly found that there was an urgent need for clean drinking water as migrants started entering the new camp progressively. On September 13, WASH material was ordered from the SHA's logistic department. An additional four tons of WASH material was flown to Lesbos by charter cargo on September 14 and deployed by the Rapid Response Team in order to establish an emergency water distribution system for 10'000 people in the new camp.
The temporary drinking water distribution system was installed and operational on September 15. The water trucking operation started progressively, and since October 1, 180 cubic meters of clean drinking water have been distributed on a daily basis. This translates into 20 litres of drinking water per person per day, which is above the minimum standard for emergency situations (SPHERE Standards).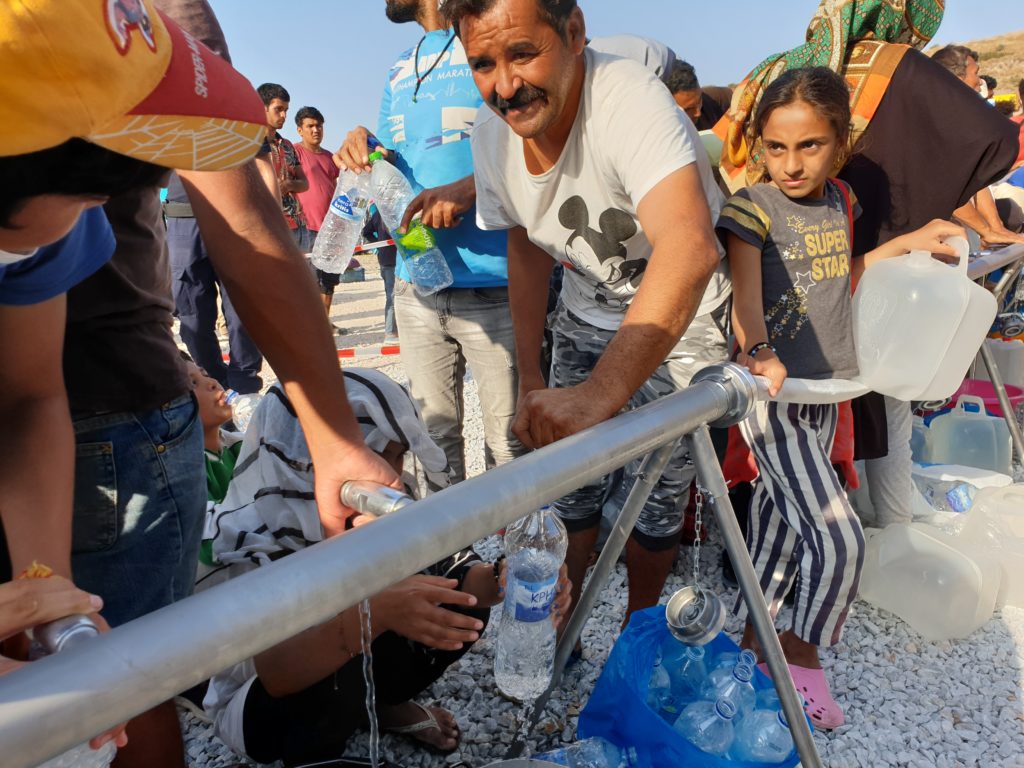 SHA was the first and, in fact, the only international governmental actor on the ground. Switzerland has done its best to support the Greek authorities in the emergency response. The Rapid Response Team managed to evaluate the situation, order the material, fly it in, install it and provide the first delivery of water in less than four days. This was quite an achievement, and we are proud to have been part of this great team !